At Virtual Elementary School, we want you and your learner to feel supported and encouraged in your decision to pursue online education. We've invested our time and energy into creating courses that will keep young students engaged and an administrative team that is dedicated to walking you through every step of the VES experience. We also understand the importance of socialization and exploration, which is why we've been working hard to build out our student community activities for you. Take a peek at some of the clubs, presentations, and activities that we've installed to help our students meet new people, learn about the world around them, and discover new passions.
Intermediate Student Book Club
Our Intermediate Student Book Club meets every month to chat about their novel with our resident bookworm. The books are not connected to curriculum expectations, so it's a stress-free zone to talk about favourite characters and events. Members are responsible for finding their own copies of the chosen books, whether that means purchasing them, borrowing from friends, or finding copies at local libraries. New members are always welcome!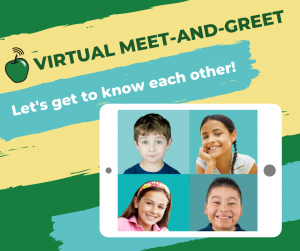 Meet-and-Greets
We offer virtual meet-and-greets for students of all ages on a regular basis. These events are meant to give students a chance to talk to their fellow classmates about the people, places, and interests that make up their life outside of their studies. The hosts are always prepared with fun questions and activities to get the conversation started, but students are encouraged to ask their own questions and share their hobbies with the group.

Hour of Code
As part of Computer Science Education Week in December, VES students participated in their first Hour of Code sessions. Students chatted about the importance of technology and how technology is controlled by code. They were given the opportunity to complete coding activities and develop games using popular Star Wars characters! If your learner is interested in coding, try some free coding activities by visiting code.org.
Wonderful Wetlands
Students in Grades 1, 2, and 3 had a special virtual visit from the Ausable Bayfield Conservation Authority in January. They got to learn all about wetlands, why they're so important, and how we can all help protect them. The host talked about different animal adaptations and let students ask all kinds of questions about their favourite wetland creatures.
COMING SOON…
---
Astronomy in Action
The junior students at VES (Grades 4,5, and 6) have been invited to attend a virtual presentation from Astronomy in Action in February. Students will be able to explore the night sky, constellations, planets, and galaxies with our astronomer host. The program is inquiry-based and encourages participation, so everybody will have the chance to ask questions about anything they're curious about!
Wolves of Algonquin Park
In March, our friends at Ontario Parks will be teaching our intermediate students about the effects of human interactions on the wolves that can be found in Algonquin Park. They'll learn about wildlife research techniques, how the lives of wolves in Ontario have changed, and the differences between native and invasive species.
Nocturnal Hunters
The Pinery Provincial Park staff are going to take our junior students through a virtual presentation on owls and their amazing adaptations in April. This outdoor education program aims to connect students with nature to develop their curiosity and awareness of the world around them.
STAY TUNED…
---
Want to learn about turtles and meet some LIVE turtle ambassadors?
Hoping to tour an art gallery and practice your drawing skills?
Interested in exploring different dinosaur fossils?
Ready to discover Indigenous stories, traditions, and ancestral objects?
We've got lots of fun activities planned for our students this year, so keep an eye on the homepage of your child's VES account for sign-up details in the future!