Bursary Program
The Virtual Elementary School Bursary Program ensures that Virtual Elementary School (VES) courses are accessible to students from a wide range of socio-economic backgrounds. The bursary is awarded based on a family's financial need. Students granted the bursary will receive the full tuition for up to two independent courses or one facilitated course. This bursary is non-transferable, and successful applicants must use the bursary within 90 days from the date it is issued. Recipients can only receive this bursary once per calendar year.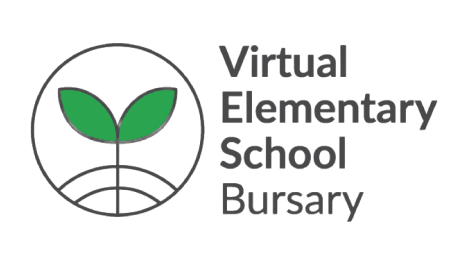 Details
The VES Bursary is issued three times per calendar year in the months of April, August, and December. One candidate will be chosen each submission period to receive this award.
Applications are due on or before the 15th of the month in which the bursary will be granted. The Awards Selection Committee will convene to review all applicants. Once the recipient has been selected, all applicants will be contacted no later than the 25th of the month.
All elementary students who are Canadian citizens are eligible to apply for the VES Bursary. Recipients can only receive this bursary once per calendar year. Unsuccessful applicants may reapply during subsequent application periods.
Application Process
When submitting your VES Bursary application package to Awards@VirtualElementarySchool.com, please be sure to include the following:
Complete application form
Most recent notice(s) of assessment for parent(s) or guardian(s)
You may also choose to submit your application by fax or mail.
Fax: 519-565-4100
Mail: 27 Main Street North
Box 402
Bayfield ON N0M 1G0