As we've begun expanding the Virtual Elementary School student community activities, we've had the great fortune of getting to know our resident animal enthusiast, Théodore von Fliedner!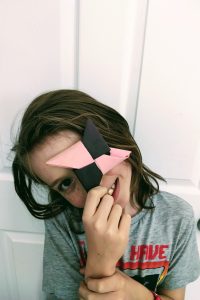 Born in Switzerland, Théodore moved with his parents Victoria and Raphaël to Canada in 2018. Victoria and Raphaël are accomplished and well-travelled musicians who are currently preparing a performance for their upcoming music album. In November, Théodore will jet off with them to Japan to perform a dance for one of the songs!
An extremely energetic young lad, Théodore is active in ballet and ice skating. He also loves getting outside in nature, climbing trees, and playing with the family's new litter of Siberian husky puppies. When he's indoors, Théodore likes making Origami, drawing, and singing. An avid stargazer, he also loves watching the stars and moon at night and already knows an incredible amount about astronomy.
Having attended most of the VES activities for our primary students (Grades 1-3), we can attest to the fact that Théodore LOVES animals! He's always quick to offer an animal fact in our sessions and often amazes our guest speakers with his extensive knowledge of wildlife. His favourite animals are wolves and rabbits, but he would like to one day explore Australia and all of the life beneath the sea there.
In order to encourage Théodore's love of learning, Victoria and Raphaël started looking for online educational opportunities. After a discussion with a tutor at Théodore's day school, they decided to enrol him in the Grade 3 Facilitated Science course at VES:
"The first thing we like is that Théodore can follow his own rhythm and develop his independence through the study of science. Théodore has the opportunity to discover new content he loves and the abilities he has. Théodore is pleased to interact with his teacher and getting her feedback is clearly helpful in his progress."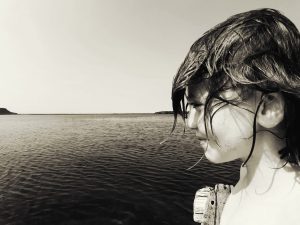 Based on their experience with their son, Victoria and Raphaël offer the following tips and tricks for helping a young student stay on track in an online environment:
Be involved. It's exciting to see your child's progress and be a part of their everyday learning.
Share in the fun of the offline, hands-on activities. Don't be afraid to get your hands dirty and participate in the science experiments with your child.
Have your child summarize what they learned each day in their own words.
Above all, Théodore's parents recommend trusting in your child and supporting them in their study time. Whether this means creating a separate, quiet space for them to read or crafting a schedule that includes lots of offscreen activities, it's important to figure out your child's learning style and celebrate that!